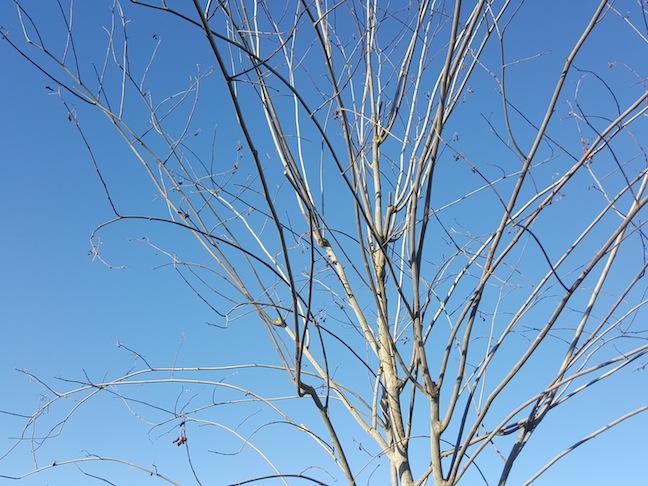 It's dead. Again.
Luca's tree has died.
We went to the library to take back some books and noticed that his tree had absolutely no leaves.
Oh man. Not again!
I have no words. No analogies. No explanations. No blessing-in-disguise feelings. I am numb about this.
Earlier this year I was terribly sad that the tree we planted in our son's memory on his fifth birthday was dying. This time I think I'm shocked. Numb.
What was such an amazing experience in the spring of 2015 has turned sour, twice.
The city employee in charge of the trees is going to try to plant another Eastern Redbud this fall. But it won't be the one we picked out as a family.
The one we dug the hard, clay-filled ground for. The one we planted on Earth day in his honor.
It won't even be the one we picked out this year on his birthday – the one that the city planted this spring to replace the first one.
No, if they plant another tree this fall it will be the third one.
Maybe the third time's the charm. But I can't let myself get my hopes up. Not again.