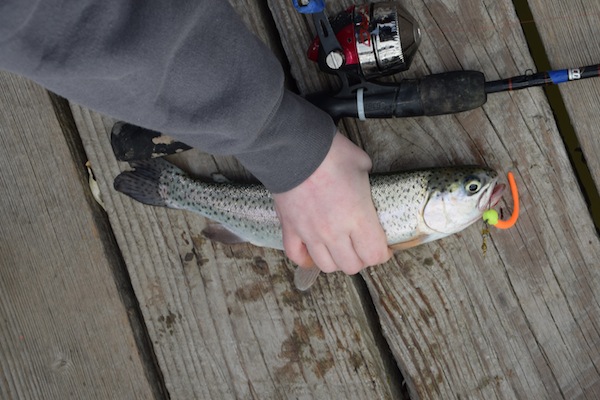 The much anticipated first ever Clemens family fishing tournament has finally happened. We waited three months for the perfect weekend to hold our tournament and it was a blast.
My oldest son is obsessed with fishing – I've written about that several times. He started planning a fishing tournament in December. He made hand-written invitations and made a list of rules and requirements. He spent a lot of time getting the tournament stuff put together. Only to have his dad and me tell him it was too cold, and the ponds were frozen – a minor setback.
He was heartbroken for a while until we planned a new date for the competition – March 12.
We put together certificates and prizes and cooked a bunch of hot dogs for bait. Then we all met at the ponds for the 9 a.m. tournament start time.
My three boys and two of their friends fished for two hours. Then we tallied up the score and handed out prizes.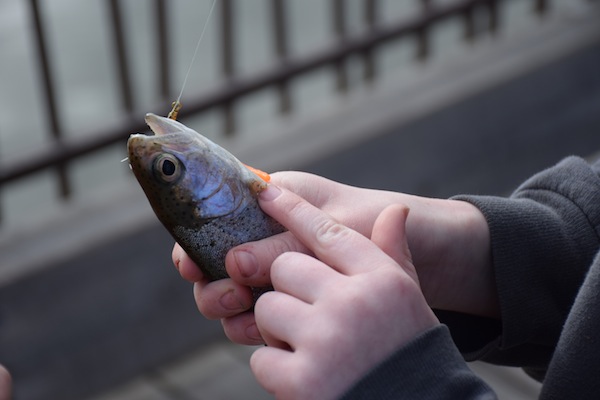 There were times it was crazy – like when one of them would get their pole tangled like a bird's nest, or when two of them would catch a fish at the same time. We kept losing the pliers we were using to unhook the fish and I kept tipping over the pole we were using to measure how big they were.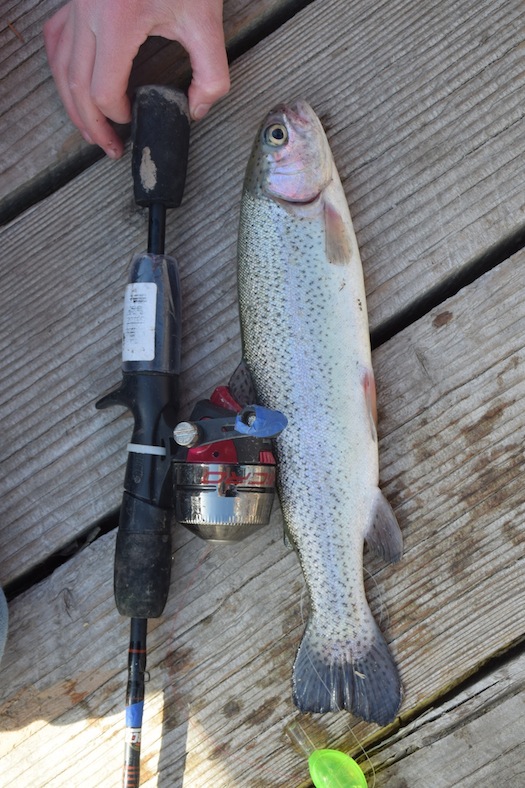 But overall it was a fun thing I hope to do again. The five boys ended up catching a total of 20 fish thanks to the awesome Power Bait lures that one of the boys brought – we didn't even use the two packages of cooked hot dogs we brought.
We gave prizes for youngest fisherman, least fish caught, most fish caught, biggest fish and most unique fish.
There was kind of a hiccup while handing out prizes because like most kids I know my oldest son wanted to win all of the prizes. Who wouldn't?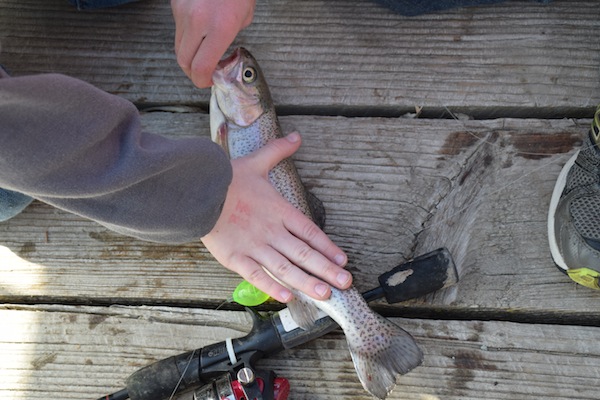 But we got it worked out and all the kids left with smiles on their faces. Including my youngest – our one-year-old daughter who is learning to fish and loves reeling in her own pole.
I didn't really want to do the tournament. It felt like just one more thing to plan and cram into a busy weekend. But like most other times when I put my children and family first I end up having a great time. My kids are always teaching me new things and helping me reach out beyond my comfort zone. I am grateful for that.