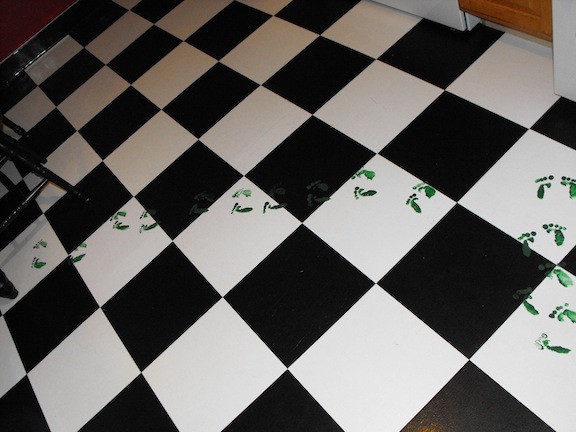 We've been in a feud with leprechauns for years. They have trashed our house, marked footprints all across our floor and even peed green into our toilet.
We set traps to catch them year after year and my boys love exchanging notes with McGregor the leprechaun king who is also our distant cousin.
St. Patrick's day is a big deal at our house. My father in law served a mission for The Church of Jesus Christ of Latter-day Saints in Ireland. His grandpa came to America from Ireland. So my kids have grown up with a dash of Irish pride.
I've written about our St. Patty's day activities before but I don't think I've ever written about one of our family's favorite annual events – The Clemens Family St. Patrick Day Pot Luck.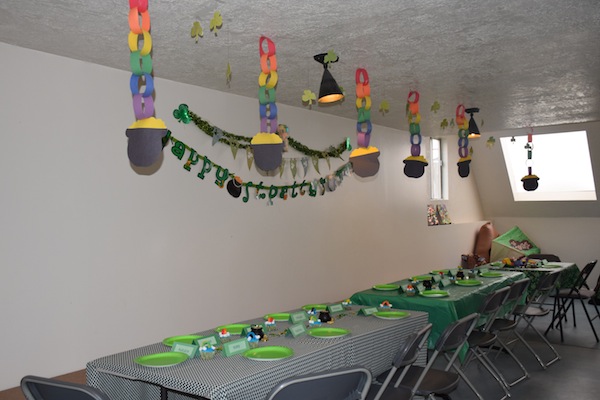 Each year we hold a relaxing dinner with my husband's family where we can all come and enjoy some Irish tunes while eating Shepherd's Pie.
I don't remember why it started, but we've done it going on seven years now and we look forward to it every year.
Why is it so much fun? I don't know exactly. But I think it has something to do with the ease of the evening. There are no games planned. No performances (unless you count my boys busting out in impromptu Irish dance). No real structure.
We simply sit down and enjoy one another's company. There's no rush, no hype and no expectations.
I love a good party with activities and assignments, but every once in a while it's nice to take it easy.
My boys have helped me make a few decorations for the party each year that we save and pull out to reuse. We made these rainbow/gold pot hangers last year.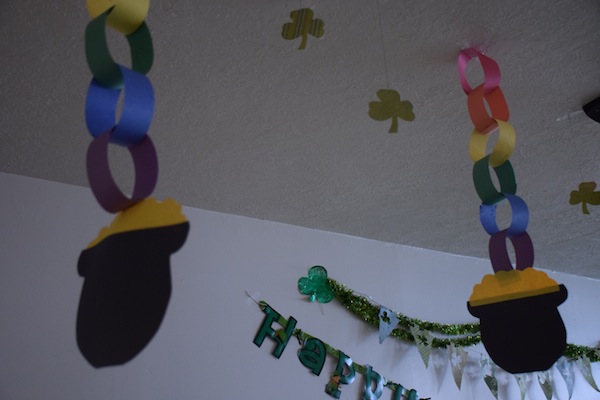 This year we used some of the gold and confetti that the leprechauns have left for us in the past as table decorations.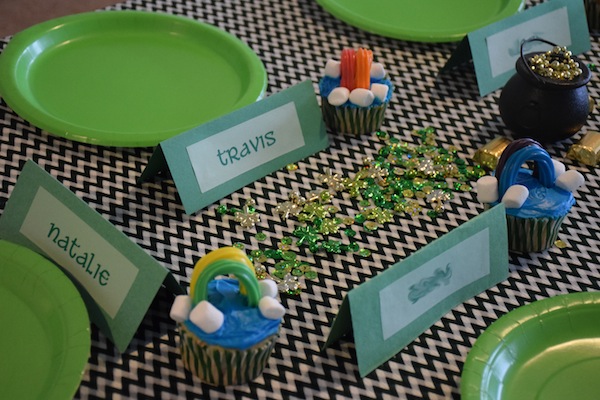 I also put together some rainbow licorice cupcakes and put some gold treasures on the tables.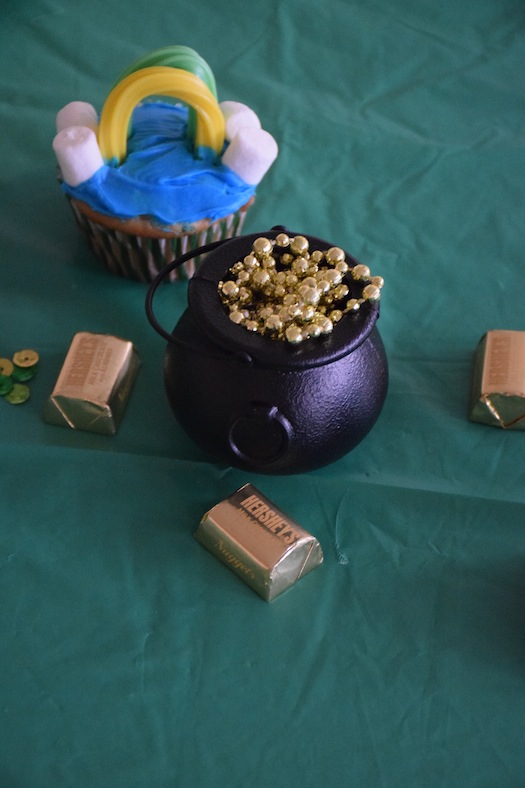 It looked colorful and it was really easy.
This year we tried a new Shepherd's Pie recipe. It was a big hit – anything with cheese and bacon usually is at our house. You can see the recipe here.
My mother-in-law makes the best bread to go with our shepherd's pie and my sisters in law always bring side dishes or desserts. We top it all off with green Kool-Aid.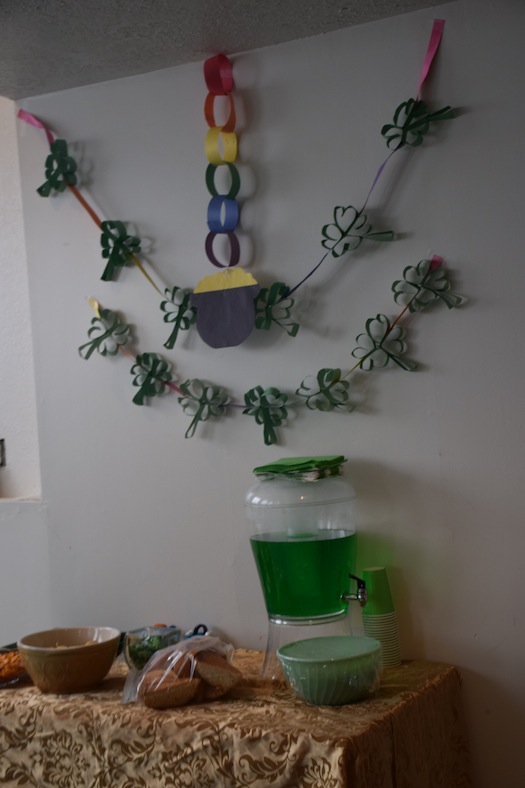 We held our party last Sunday and it was a huge success. We haven't really ever set a dress code, but year after year most everyone shows up in green.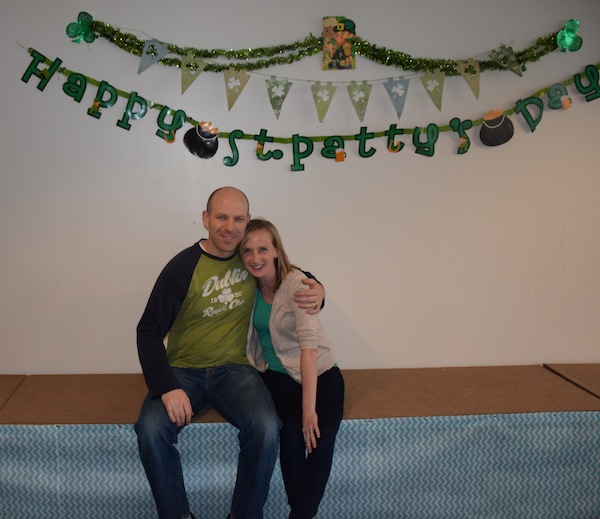 If you're in the mood for getting together with family in friends, try planning an easy night. You won't regret it!