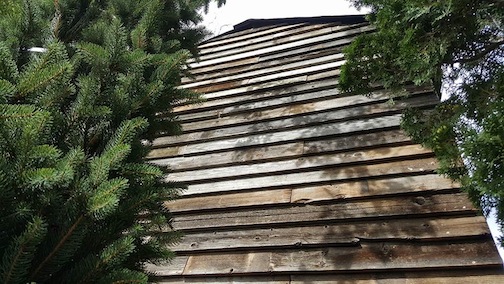 My kids couldn't care less about the activities I pin for them on Pinterest – I aired my frustrations about summer earlier. I've decided that no matter what ambitions I have for my children, they would much rather lounge in the living room catching up on Bunk'd episodes. And that's all right.
When in doubt – Pizza Rolls and Otter Pops are always a good idea. My youngest has been living off of Otter Pops this summer. She asks for one at 6:30 when she rolls out of bed. She normally eats three before 10 a.m. She's downing them and I don't care. She's happy. She's healthy and it's hot out there so, why not?
It is loads harder to build a tree house than I thought. And more expensive too. It's been more than four months since we broke ground on ours. Oh the experiences we've had with this project. Nothing. I repeat nothing will ever come close to topping this building project for our family. We have learned more than we ever could have imagined. It's been a third of a year and there the tree house sits nearly complete. Just a few more walls of wooden siding, some outdoor carpet and some insulation caulk. And even though it has taken much longer than we anticipated it has been worth fighting for.
Sand is meant to be tossed outside of the box – and Home Depot sells it for cheap.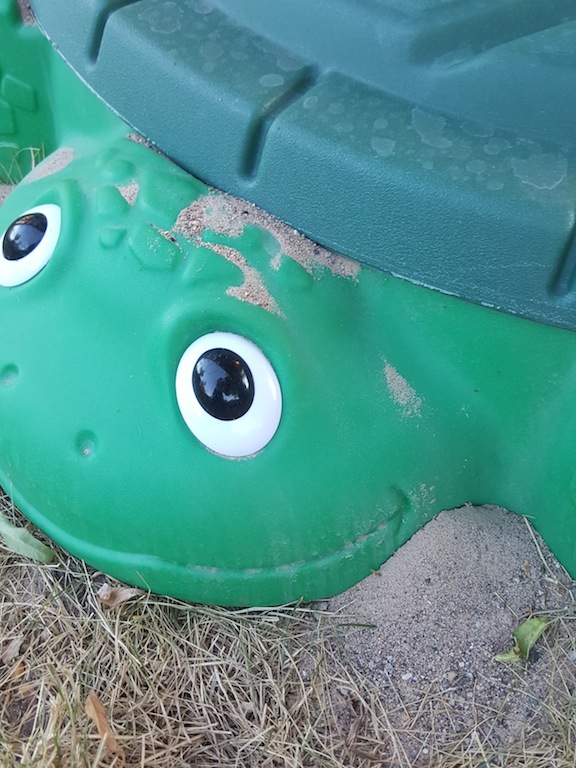 It's good for my kids to be bored. A recent article eased my mom guilt by saying that when kids are bored they are forced to use their imaginations and that's a good thing. So I can stop worrying about entertaining them all the time.

Unless I want to turn into a permanent zombie, I can't wait for bedtime to get all my stuff done. I've got to vacuum, clean the bathrooms and fold the laundry while my kids are running around crazy in the background. Sure it's chaos, but I need my sleep.

Walmart Grocery is once again my friend. After a couple of bad experiences this spring, I gave it another try. And it's saved my sanity. I can order the goods online, pick them up curbside and not drag any of my four kids into the store.

It will be over before I know it. Time is flying by. My days are filled with never-ending chores, activities and arguments. But the days aren't never-ending. Before I know it I'll be snapping first-day of school photos and wiping tears from my eyes.
Here's to learning more this summer before it turns to fall!