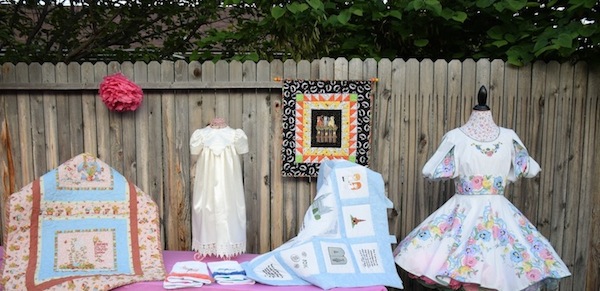 It's summer. It's hot. School's out. Days are filled with pool swimming and late-night barbecues. So when it came to planning our most recent relief society activity, we wanted something quick and simple.
We held a Sister Big Shots Backyard BBQ and Talent Show. It was such a success I thought I'd share what we did.
The past few summers we have held a relief society BBQ. Three years ago we had a few sisters speak to us about their experiences with doing family history. Last year we had a sister help us refresh our first responder skills. This year we decided we wanted to see the different talents of sisters in the ward.
So we had a talent show with the BBQ.
We passed out sign up sheets for several weeks. Sisters could sign up with the type of talent they wanted to showcase as well as a list of special requirements their talent may need (keyboard, microphone, auxiliary cord, easel, table, etc.).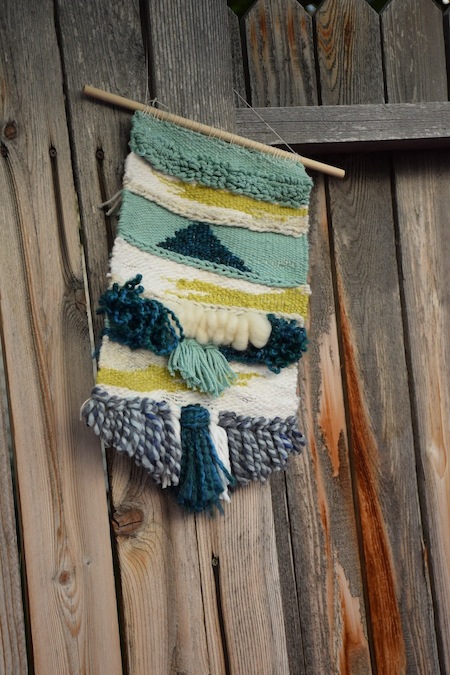 We emphasized the fact that we wanted all kinds of talents – those that could be performed live as well as those that could be displayed.
The sisters in our neighborhood did not disappoint. We have the most amazing women here.
From loom weaving to cake flower making, we had a variety of talents. Several sisters brought quilts and blankets they have sewn, crocheted or embroidered.
One sister brought plaques she had made with baby shoes from her children. Another brought a wooden bowl she had turned in her dad's wood shop.
A few sisters sang and a couple played the piano.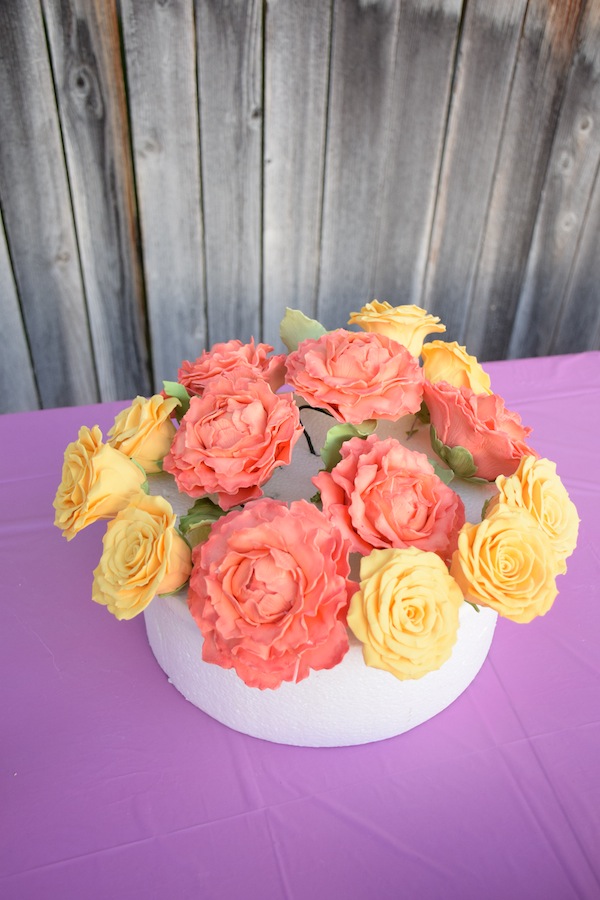 We were going to type up an official program for the night but decided instead to draw names out of a jar to determine what order we'd go in for the talent sharing.
The sister whose name was drawn first got a $5 gift card to Fiiz – a local soda shop.
It was so fun to have a casual night where we got to mingle as well as see a different side of the sisters in the ward. We had a fun time hanging out and getting to know one another better.
As far as the food, our food committee member made some delicious pulled pork sandwiches. Then we had sisters sign up to bring salads and desserts. Delicious!
The decorations were simple – pink dollar store table cloths and colorful tissue flowers that one of our committee members had already made. Another sister on the committee had just decorated for her son's wedding. She brought the burlap backdrop from the wedding dinner and we used it behind our "stage" area.
I borrowed a keyboard, microphone stand and a bunch of easels from our church's library. One of our committee members brought her karaoke machine, microphone and speakers.
We had each sister bring her own chair.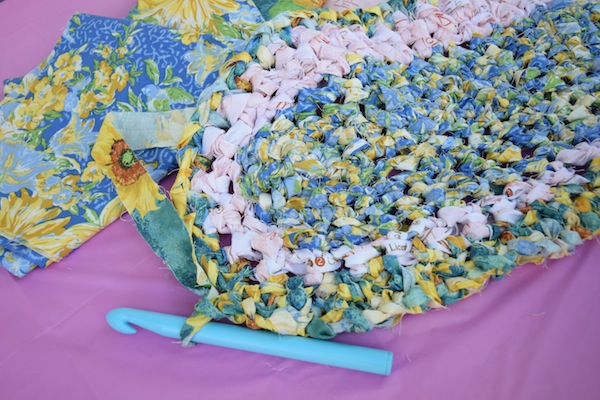 Oh I almost forgot – the committee members broke the ice and kicked off the talent show with a musical number set to The Little Mermaid's Daughters of Triton song. We laughed and danced on "stage" as we opened the talent show with the following lyrics written by one of our talented committee members:
Oh we are the sisters of Ponds Park
Great talents are given for us to share
Like canning
crocheting
and baking
and singing
and eating
and dancing
and then there is another one that we would like to share
she's great at hair and makeup and dressing with a flair
she grows a lovely garden full of vegetables to spare
she's the lovely YOU
In all serious though the sisters in our ward really are lovely. I had a great time enjoying their talents. If you're looking for something fun and casual, try a simple talent show in your ward.